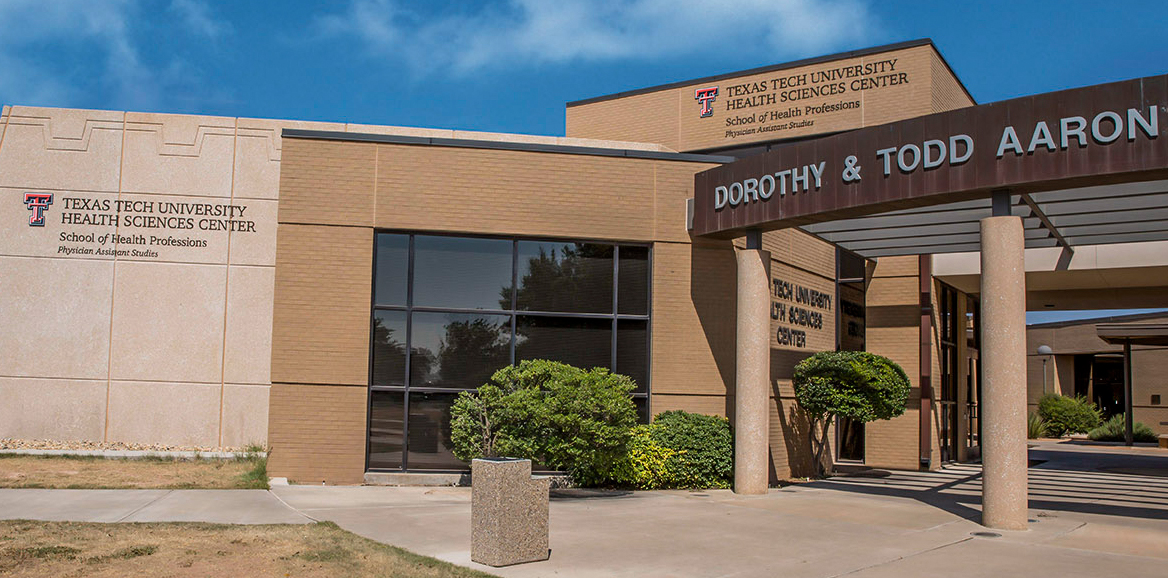 TTUHSC at the Permian Basin was established in 1979 in the basement of the Medical Center Hospital. Midland is home to Texas Tech Physicians, the Behavioral Health Clinic, the School of Health Professions Physician Assistant Program and the Laura W. Bush Institute for Women's Health Jenna Welch Women's Center.
Started in 1999, the primary mission of the Physician Assistant Program is to train physician assistants to provide clinical opportunities in primary care in rural and underserved populations in West Texas. The Physician Assistant Program currently has 112 students, all of whom began their education at Midland.
TTUHSC Midland/Odessa Schools
Partnerships in the Community
TTUHSC has residency-training programs with Midland Memorial Hospital in the departments of OB-GYN, Internal Medicine and Surgery. Residents also serve at the new Texas Tech Physicians Psychiatry clinic. Resident physicians in Midland receive a large amount of personal attention from private and TTUHSC faculty in a friendly and cooperative educational setting. Several of them at graduation decided to make Midland their place to live and practice
Texas Tech Physicians has seen more than 20,000 patients in Midland from September 2016 to August 2017. More than 18 percent of practicing physicians in Midland graduated from TTUHSC School of Medicine or completed their residency at TTUHSC. More than 50 percent of School of Medicine graduates remain in West Texas within 75 miles of Midland.


Patient Care
Texas Tech Physicians operates at 301 N. Avenue N. (adjacent to Midland Memorial Hospital). Family and Community Medicine, Obstetrics and Gynecology, Internal Medicine and Behavioral Health services are available. For more information contact 432.620.5800. This facility is also home to the Jenna Welch Women's Center of the Laura W. Bush Institute for Women. More
Emergency Preparedeness
In the event of an emergency, the campus specific page will be updated with information about the nature of the incident, how to remain safe and, after the event, the point at which safety has been restored.