Department of Orthopaedic Surgery and Rehabilitation
Chairman's Welcome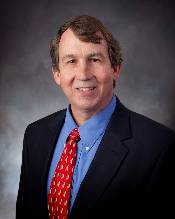 Greetings and welcome to the Department of Orthopaedic Surgery & Rehabilitation in Lubbock, TX. We are proud to provide patient care and education with diverse subspecialties. We service the populace of the South Plains region of West Texas, Eastern New Mexico and Western Oklahoma. In addition to providing tertiary referral patient care, we are proud to support an outstanding graduate medical education program with a commitment to produce excellent orthopaedic surgeons.
Cordially,
George W. Brindley, M.D. Our Mission
Our Mission
Working together as a team to provide compassionate and high quality care to the people we serve.
About Us
The Department of Orthopaedic Surgery & Rehabilitation is within the TTUHSC School of Medicine. We are dedicated to Orthopaedic patient care, education and research. Our faculty have received fellowship training in the following:
Graduate Medical Education
Our program offers a residency training program in orthopaedic surgery and rehabilitation that is fully accredited by the Accreditation Counsel for Graduates Medical Education (ACGME).