Office of Outcomes Assessment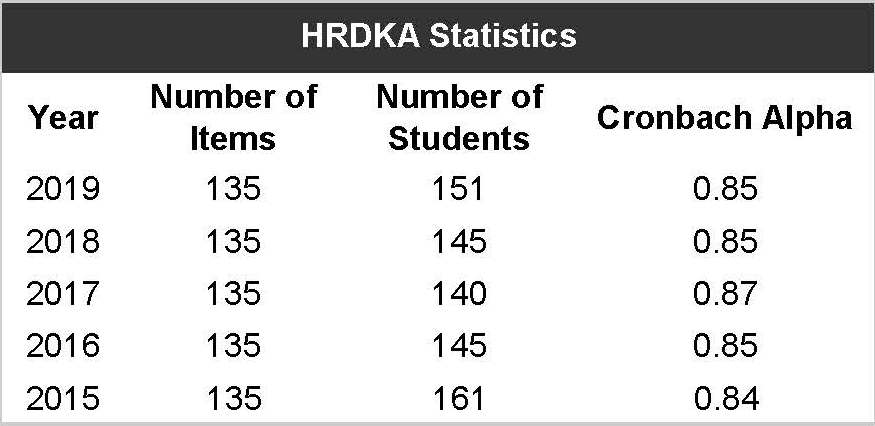 Our Mission
The Office of Outcomes Assessment is committed to assessment and evaluation of school of pharmacy curriculum. Its mission is to develop consistently reliable assessment and analysis which will enhance educational outcomes of administration, faculties and students.
Outcomes Assessment
Annually the Office of Outcomes Assessment and the Student Assessment of Learning (SAL) Committee administer and evaluate High Risk Drug Knowledge Assessment (HRDKA) and Pharmacy Curriculum Outcomes Assessment (PCOA). The Committee is responsible of developing policy and making recommendations as required in all matters relating to assessing student progress in achieving the educational outcomes.
Administrators and Staff
Iverlyn Peng
Unit Coordinator
Iverlyn Peng was born in Taiwan and graduated from the University of Texas at Arlington in 2006. She started working for the Texas Tech University Health Sciences Center School of Pharmacy in 2014. Prior to her time with the SOP, Iverlyn worked in student and business support services. She lives in Arlington with her husband and two dogs. She enjoys traveling, gardening, music and exploring Texas for the best BBQ.
Office Phone: 214-358-9035
Email: Iverlyn.Peng@ttuhsc.edu
Mail Address: 4500 S. Lancaster, Bldg 7, R#119A Dallas TX 75216
SAL Committee Members
Committee Faculty Members
Kalin Clifford, Chair, Dallas
Nikita Mirajkar, Chair-Elect, Amarillo
Anna Karamyan, Past-Chair, Amarillo
Rachel Basinger, Amarillo
Dawn Kochanek, Abilene
Chris Selby Smith, Dallas
Charles Seifert, Ex Officio, Executive Committee Liaison, Lubbock
Elected Students
Katy Jacobs, P3, Abilene
Casey Bryant, P4, Amarillo
Stacy Wilson, P4, Dallas
Danielle Pierce or Ashley Albrecht, P3, Lubbock
Resources and Links
PCOA - National Association of Boards of Pharmacy Website
Outcomes Assessment Research
The HRDKA exam to evaluate student readiness for Advanced Pharmacy Practice Experience at TTUHSC-SOP