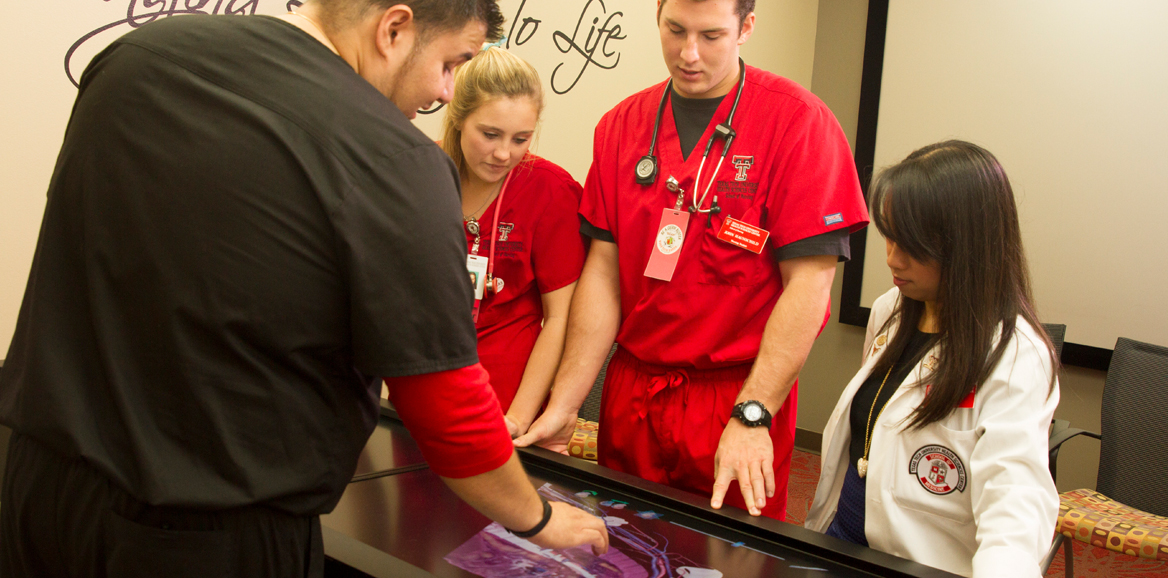 The Forefront of Medical Simulation Technology
The TTUHSC simulation centers located on Lubbock, Abilene, Amarillo and Odessa campuses offer advance tools to prepare students for their clinical training. Working in simulation centers reflects the real-life situations seen in multiple settings, such as clinics, emergency departments and operating rooms while providing hands-on, interprofessional experience to the student without any danger to the patient. Simulation is our passion, your learning is our priority.
Texas Tech really is on the cutting edge of simulation because of our experience. We've not only developed one of the best laboratories in the country on our Lubbock campus we've actually replicated that times four.
Michael L. Evans, PhD, RN, FACHE, FAAN
Dean and Professor TTUHSC School of Nursing
Mission and Vision
The mission of the centers is to promote simulation-based intra and interprofessional education and research for the benefit of patients, community and health care students and professionals. Evidenced-based activities conducted within the centers assist students, residents and health care practitioners to develop and/or master the knowledge, skills, attitudes and behaviors required to practice collaboratively in today's dynamic health care environment. The integration of simulation, based on educational theories, throughout various curricula supports the centers' vision: bringing learning to life.
The mission and vision of the simulation program supports the mission of Texas Tech University Health Sciences Center: to improve health of people by providing high quality educational opportunities to students and health care professional, advancing knowledge through scholarship and research, and providing patient care and service.
Innovation: incorporate state-of-the-art technology to advance simulation-based experiences
Teamwork: collaborate interprofessionally toward common goals
Commitment:

strive to exceed national standards and guidelines
Quality:

provide a professional environment conducive to learning an assessment promoting high satisfaction and positive outcomes
Service:

communicate promptly, courteously and respectfully to all customers at all times
Foresight: TTUHSC Peers into the Future with Pearson
A patient is sitting on a table, unresponsive to touch and his condition continues to worsen. In one reality, a created reality, this is true, but when the student takes off the head-mounted computer, the patient is gone. More