Obstetrics and Gynecology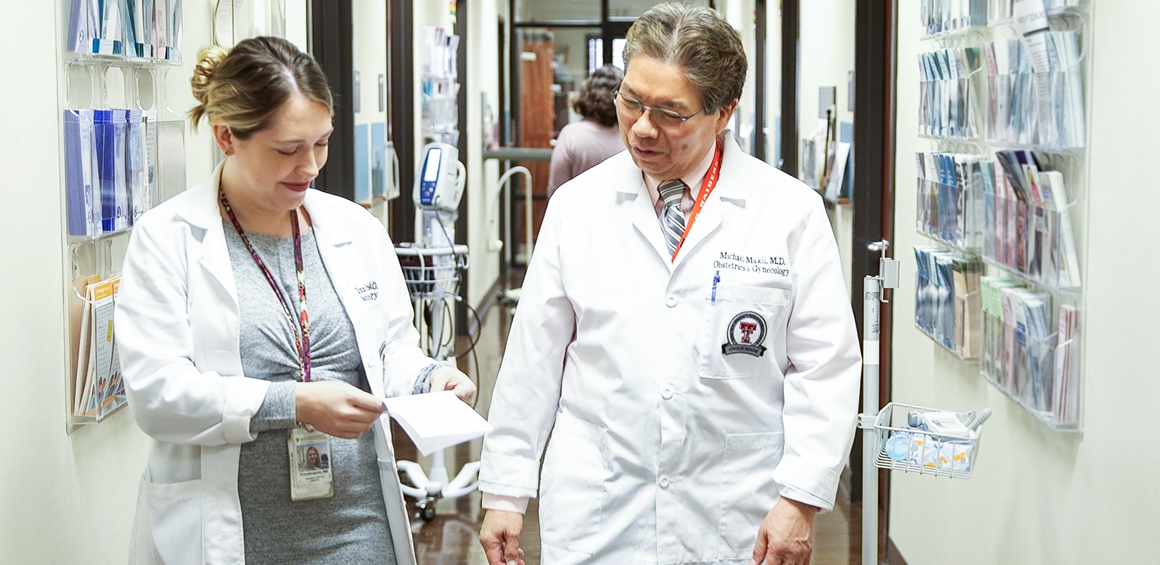 Welcome
Welcome to the Department of Obstetrics and Gynecology on the campus of Texas Tech University Health Sciences Center at the Permian Basin
With our primary practice site and academic offices in Odessa, the Department of Obstetrics and Gynecology has been an integral part of this institution since the inception of this campus. We have a strong, long-standing relationship with Medical Center Hospital in Odessa.
In 2010 our practice expanded to Midland, with an outpatient facility adjacent to Midland Memorial Hospital. This created a tremendous opportunity to expand our health care services within the Permian Basin, and expanded our capabilities for high quality medical student education as well.
The department's clinical emphasis is excellence in patient care. Our resident and specialty clinics are in our downtown Odessa location, with faculty clinics in both Odessa and Midland. All of our general resident clinics are based on the "continuity of care" model as we strive for personalized, cost effective, high quality patient care. We have several specialty care clinics for our patients, including a High Risk Pregnancy clinic, a Colposcopy clinic and a Urogynecology clinic.
Within our department, we provide expert ultrasound services, bone density testing, and have a modern urodynamic testing laboratory. Each year we provide ob/gyn services through more than 26,000 patient visits, deliver more than 900 babies and perform 300 major and minor gynecologic surgical procedures per year.
Our residency program received a 4-year accreditation status with 3 residents per level. Both our Odessa and Mildland locations utilize an EMR system that provides access to both inpatient and outpatient medical records.