A Word from the Program Director
Welcome to the Texas Tech University Health Sciences Center Otolaryngology Residency Program Website. I hope you find our website informative. Through this website we are pleased to give you some insight into our Otolaryngology Residency Program.
Our program offers a well-balanced education in Otolaryngology with a strong emphasis on "hands on" operative experience. Unlike many programs, our high-volume caseloads offer a rewarding operative experience at a more junior level in training. Our clinical expertise covers all sub-specialty areas of Otolaryngology-Head and Neck Surgery, including head and neck oncological and thyroid surgery, laryngology/voice disorders, neurotology/otology, pediatric otolaryngology, rhinology and facial plastics/reconstruction/facial trauma.
The outpatient clinical practices are located at the Texas Tech Physicians Medical Pavilion and the Covenant Children's Medical Office Building. The University Medical Center is our main inpatient hospital and the only West Texas Level 1 Trauma Center. Our practices also cover Covenant Medical Center and Covenant Children's Hospital.
This program places patient care first. Resident education falls just behind that. We are committed to providing a broad clinical experience and an intensive academic program. I am sure you will find our residency program competitive, uniquely strong in its operative experience and stable faculty.
Upon successful completion of the program, the physician will have a contemporary knowledge of the evaluation, diagnosis, and management of disorders of the ear and temporal bone, speech and hearing, as well as diseases of the nose and paranasal sinuses, head and neck cancer, maxillofacial trauma, facial plastic bronchoesophangology, pediatric otolaryngology and endoscopic sinus surgery.
Applications from highly motivated, well-qualified candidates for training are always welcomed. Individuals interested in application or clinical rotation in the department are encouraged to contact our Program Coordinator. The information posted on this website offers helpful information about the structure of our Residency Program. If, after reading, you still have questions don't hesitate to contact our office.
Our Mission

"Our Mission is to assure that at the completion of their five-year training our Graduates are equipped with the knowledge, experience, and technical skills to succeed professionally whether they choose academic or private practice, with or without further fellowship training. Our graduates will be expected to have the maturity, personal skills and ethical standards to become respected and productive members of the surgical profession."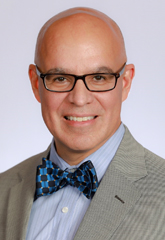 Joehassin Cordero, M.D., FACS
Professor and Chairman, Program Director
Department of Otolaryngology-Head and Neck Surgery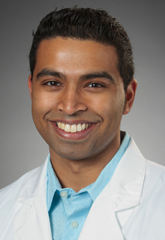 Winslo Idicula, M.D.
Assistant Professor, Assistant Program Director
Department of Otolaryngology-Head and Neck Surgery
Residency Program Quick Links
Residency Program Contact Information
Lisa Campbell
Residency Coordinator
3601 4th St., MS 8315
Lubbock, TX 79430
P: 806.743.3489
F: 806.743.2374