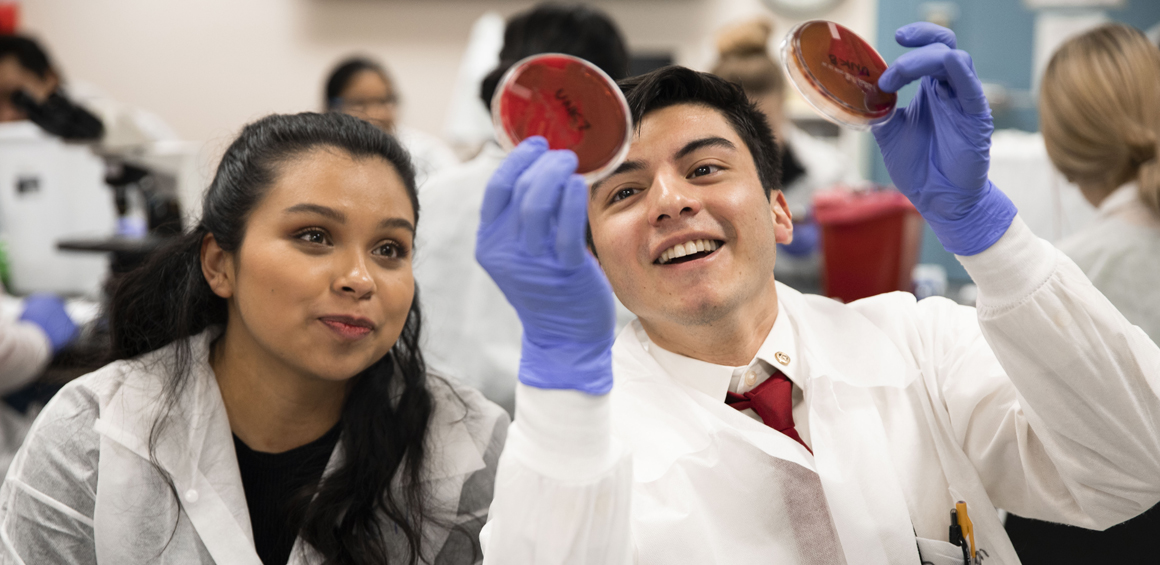 Advance Your Future in Life-giving, and Transformative Ways

Texas Tech Health Science Center offers an abundance of programs, schools, and career paths that allow our students to design their futures. Do you seek to become a doctor, pharmacist, nurse, or health care administrator? We've built a great legacy of preparing some of the most highly-skilled health care professionals around. Today, we're one of the largest health care institutions in the nation, but even with such tremendous growth, the qualities that initially brought us together are still shaping who we are and where we will go.
Our mission is to enrich the lives of others by educating students to become collaborative health care professionals, providing excellent patient care, and advancing knowledge through innovative research.
Congratulations on your decision to apply to TTUHSC. Our goal is to make the process as clear as possible. From the application to financial aid to program requirements—we are here to help.
How to Apply
Each school at TTUHSC has its own entrance requirements and deadlines. Speaking generally, however, applicants will need a completed application, transcripts, test scores and other applicable qualifying factors to submit to their school of choice. Apply below.
Funding your Education
Choosing to go to medical is a significant commitment to your future. We understand the importance of the decisions and believe in making TTUHSC affordable for all who wish to serve their communities. Our financial aid department is a useful resource for information and advice on obtaining funds for your education. Reach out and let us work with you to see what grants, scholarships, and financial aid are available. We're here to see you through the process of paying for your degree. MORE

Students Mentor 4th Graders
Medical Students Host Elementary Mentoring Project
The mission of the project is to inspire and inform fourth graders from Bean Elementary to experience the life of a medical student. Akwasi Opoku, SNMA president and a first-year medical student, said the organization wanted to create an interactive and fun way to expose students to the field of medicine. More
Student Research Week
Exploring How the World Works
As a school that studies the causes and cures for diseases, the Graduate School of Biomedical Sciences works to inspire research and demonstrate what Texas Tech University Health Sciences Center (TTUHSC) is doing for the future of medicine. Student Research Week is an integral part of these efforts with week-long activities with prestigious keynote speakers, student presentations and more. More