Alan Peiris, MD, PhD, FRCP(London)
Alan Peiris, MD, PhD, FRCP is the Executive Director of the Clinical Research Institute. He is a board certified Internist, Endocrinologist and Geriatrician with over 35 years of clinical research experience. Dr. Peiris has been a Professor of Medicine since 1993 with tenure since 1996. He is currently Professor and Vice-Chair in the department of Internal Medicine and holds the Myrick-Myers Endowed Chair in Geriatrics. He was the holder of the TJ and Margaret Talkington Endowed Chair in Endocrinology between 2015 and 2017. His research has included not only direct interventional studies in obesity and insulin metabolism but also epidemiologic and outcomes research.
Dr. Peiris also has a published interested in vitamin D. He has worked with many trainees and faculty to promote clinical research with resultant peer reviewed PUBMED publications. Dr. Peiris was the recipient of the Dean's Education Innovation award in 2018 and the President's Excellence in Teaching Award also in 2018. You can download a free clinical Vignettes book in Medicine done by TTUHSC faculty and students by clicking here.
Tom Tenner, PhD
Tom Tenner, PhD attended University of Dallas graduating in 1971 with a double major in Biology and Chemistry.
He joined the Department of Pharmacology at the University of Texas Health Sciences Center in San Antonio, studied Autonomic/Cardiovascular Pharmacology, and graduated with a PhD in 1976. In 1978, Dr. Tenner accepted a position at Texas Tech University Health Sciences Center in the Department of Pharmacology.
Over the years, Dr. Tenner's research has been funded by numerous state, federal and national organizations. He continues to serve on various local, state and federal committees.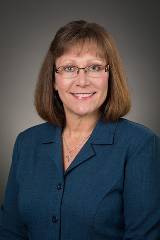 Catherine (Cathy) Lovett, RN, MSN, CCRC, CCRP
Catherine (Cathy) Lovett, RN, MSN, CCRC, CCRP is the Managing Director of the Clinical Research Institute. This role in the CRI includes several diverse aspects of clinical research. She is responsible for the day-to-day operations of the department, developing and teaching educational programs, developing/negotiating budgets, as well as helping to develop the clinical research infrastructure for TTUHSC and our affiliated hospital.
Cathy is a Registered Nurse; the majority of her experience is in the care of the critically ill adult patient. She received her Bachelor's of Science in Nursing in 1987 from West Texas State University and her Master's of Science in Nursing from Texas Tech University Health Sciences Center School of Nursing in 2008.
She is experienced in protocol design as well as conducting Phase 1 through Phase IV drug, device, industry and investigator initiated studies. Professional memberships include the International Association of Clinical Research Nurses, Association of Clinical Research Professionals, the Society of Clinical Research Associates, and the American Association of Critical Care nurses.