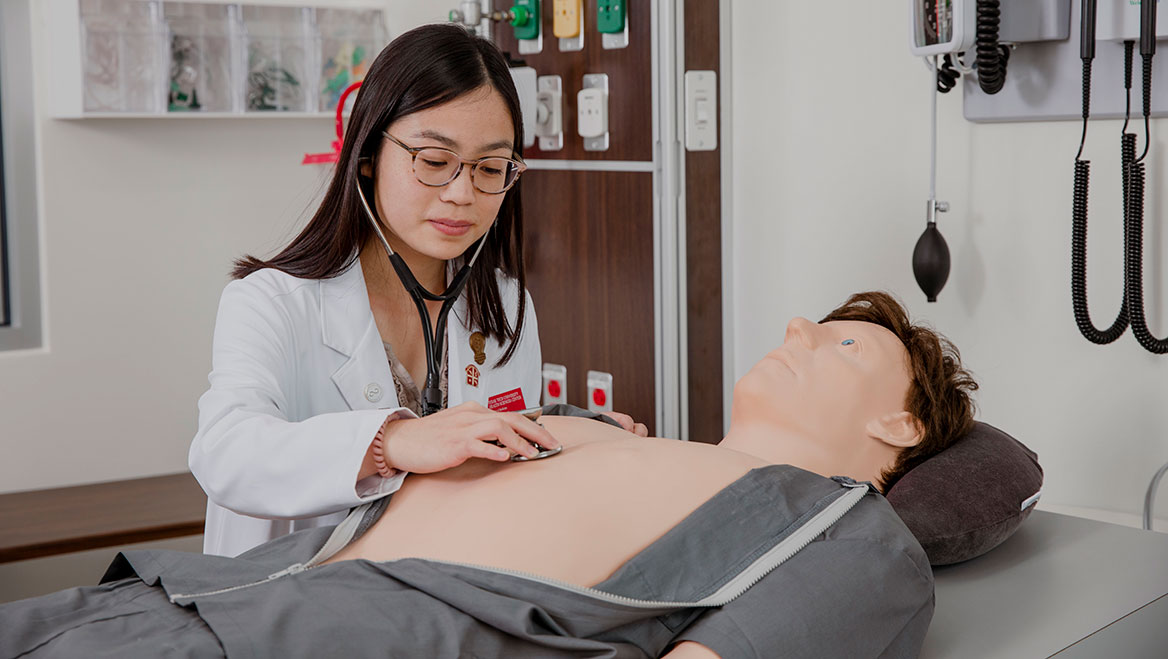 Simulation is our passion, your learning is our priority.
TTUHSC has interprofessional, multimodality simulation centers on the campuses at Abilene, Amarillo, Lubbock, and Odessa. These centers provide simulated, realistic healthcare environments for TTUHSC students and residents and the West Texas Community. Experiences within these centers, facilitate the acquisition of competencies required to provide safe, culturally sensitive, quality patient care. The integration of advanced simulators, standardized patients, haptic devices, and authentic medical equipment and supplies into the various learning experiences allows the Simulation Program to fulfil its vision, Bringing Learning to Life.
Mission and Vision
The mission of the Simulation Program is to support simulation-enhanced intra and interprofessional learning, assessment, and research for the benefit of patients, community, and healthcare students and professionals. The integration of simulation throughout various curricula supports the Simulation Program's vision: Bringing Learning to Life. The mantra of the Simulation Program is: Simulation is our passion, your learning is our priority. Whereas, the core values of the program are:
Integrity: promote an honest, safe, and ethical environment
Innovation: incorporate state-of-the-art technology to advance simulation-based experiences
Collaboration: support interprofessional teamwork toward common goals
Quality: provide a professional environment while striving to exceed national standards and guidelines
Service: deliver prompt, courteous, and respectful communication with all individuals at all times
---
The TTUHSC Simulation Program Receives SSH Accreditation
The Texas Tech University Health Sciences Center Simulation Program (Abilene, Lubbock, and Odessa) is accredited in the areas of Assessment and Teaching/Education by the Society for Simulation in Healthcare.