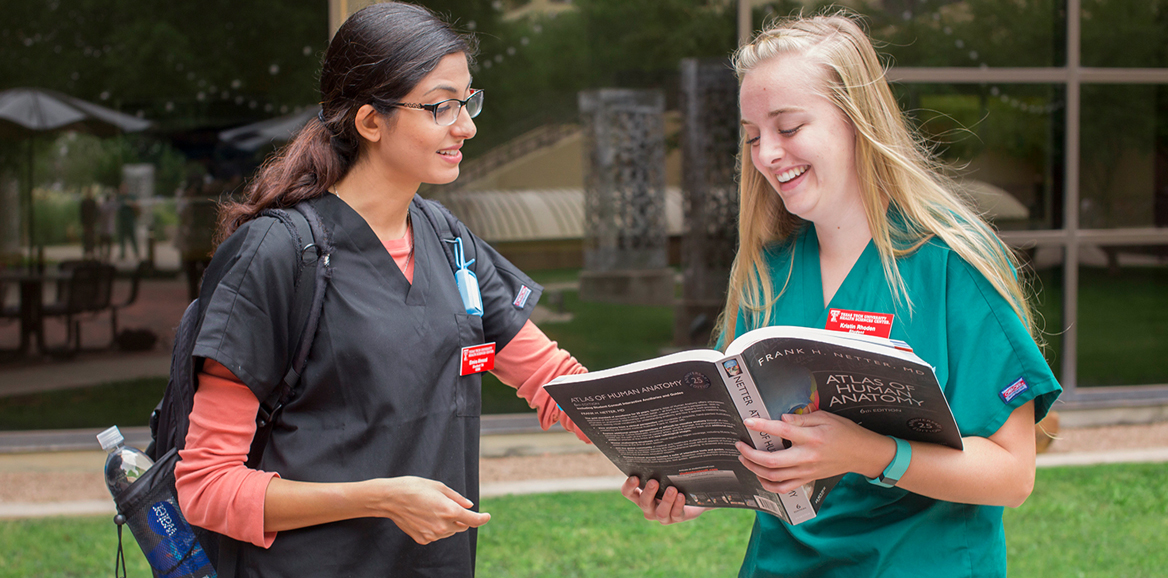 We are Excellence in Education, Patient Care, and Research
Working together, our five schools, institutes, centers and clinics are uniquely positioned to educate tomorrow's health care providers from many perspectives and disciplines.
Our interprofessional education leads to higher functioning health care teams. The collaborative environment at TTUHSC breaks down traditional silos of health care learning. Students from different professions work together to reach a common goal: improve patient health outcomes.
With this foundation of collaboration, our graduates are better prepared to function effectively in any team.
You might learn alongside a PharmD student in the emergency room, or a nursing student while shadowing a floor nurse in the hospital. Creating more opportunities for TTUHSC students to interact with other health care students is one of our top goals

Healing, caring, achieving.
TTUHSC is scaling up, out and around the world. We've grown from one school of medicine to a multi discipline university with campuses across West Texas. With your support, we're preparing to meet the ever changing health care needs of a global population.
Certificate and Degree Program by Campus:
Now that I am here I have become one step closer to being the best me I can be. I truly cannot imagine a better school for me.
Colton Alleman
Traditional BSN, Class of 2017